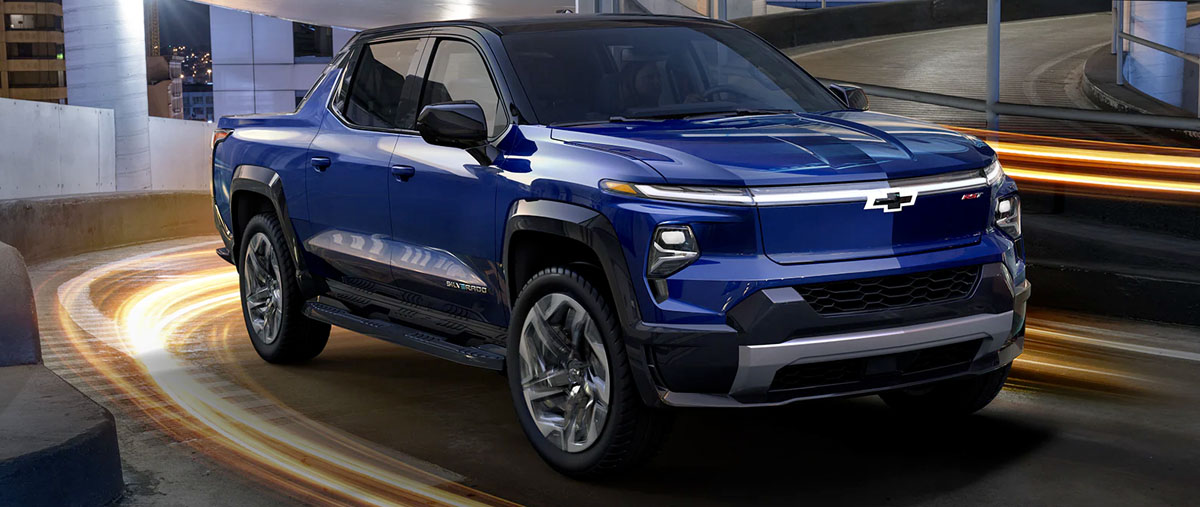 INTRODUCING THE FIRST-EVER ALL-ELECTRIC

SILVERADO RST
Few new EVs for sale have debuted to such universal praise as the new 2024 Chevrolet Silverado EV. Even on the first glance you can see this Chevy truck has what it takes to beat back the competition: between the new Silverado EV interior that ushers in a stylish, intuitive future and a long list of impressive efficiency and performance specs, it's clear that this is the Chevrolet electric vehicle buyers have been waiting for. If you're ready to get on the list of eager California Chevy fans who want to buy a new Silverado EV, visit our Chevy dealership in Lodi, CA, to submit your Silverado EV reservation now.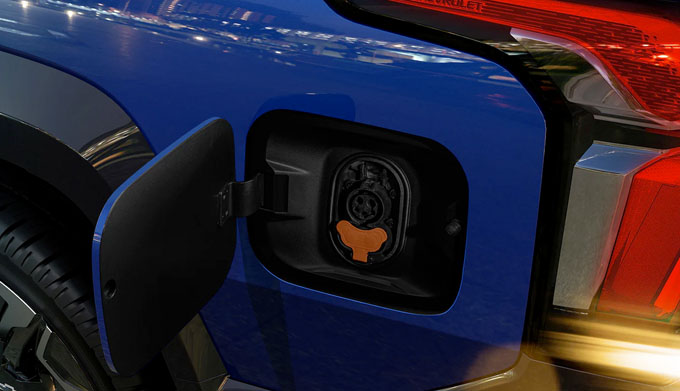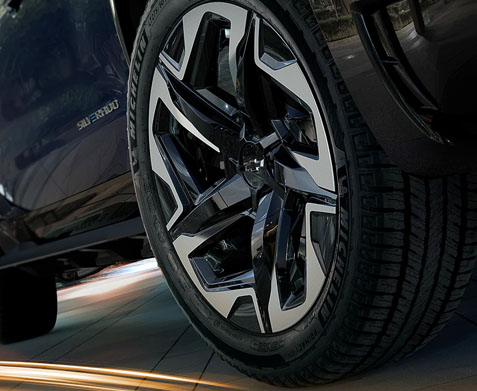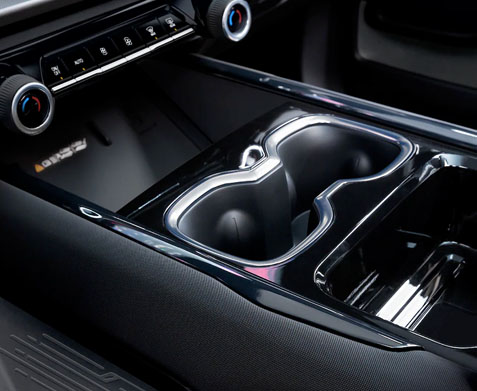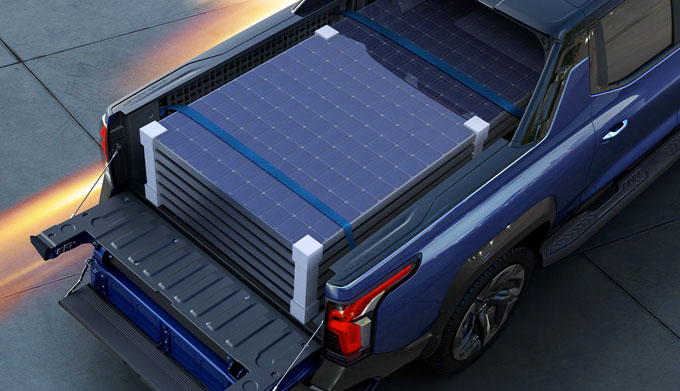 2024 Chevrolet Silverado EV Specs and Features
Thanks to the information that was revealed on the official Silverado EV release date, we now have an in-depth look at all that the new Silverado EV offers CA Chevrolet customers. Yet you don't need to read through all the Silverado EV specs to realize that Chevy has created a world-beating pickup. Just consider some of the headlining features and capabilities: a 400-mile Silverado EV range. A 0-60 mph time of just 4.5 seconds. Over 660 horsepower and 780 pound-feet of torque from the Silverado EV electric motors. These numbers rival or surpass many other full-size trucks for sale in CA, and anyone comparing the Silverado EV vs. other electric pickups will quickly see why this new Chevy truck is a winner.
This new electric vehicle will initially be available as the entry-level Silverado EV WT or as the more upscale 2024 Silverado EV RST First Edition. Both Silverado EV trims are underpinned by the same cutting-edge Ultium platform, which is an all-new chassis that was engineered specifically with electrification in mind. It supports over-the-air updates, downloadable apps and other advanced Silverado EV technology features. Additional Silverado EV options and amenities may include:
17-inch LCD freeform infotainment screen
Trailering-capable Super Cruise™
Multi-Flex Tailgate
Fixed-glass roof
Lockable, weatherproof eTrunk
Automatic Adaptive Air Suspension
e4WD system with front- and rear-drive motors
Up to 20,000 pounds of towing capacity